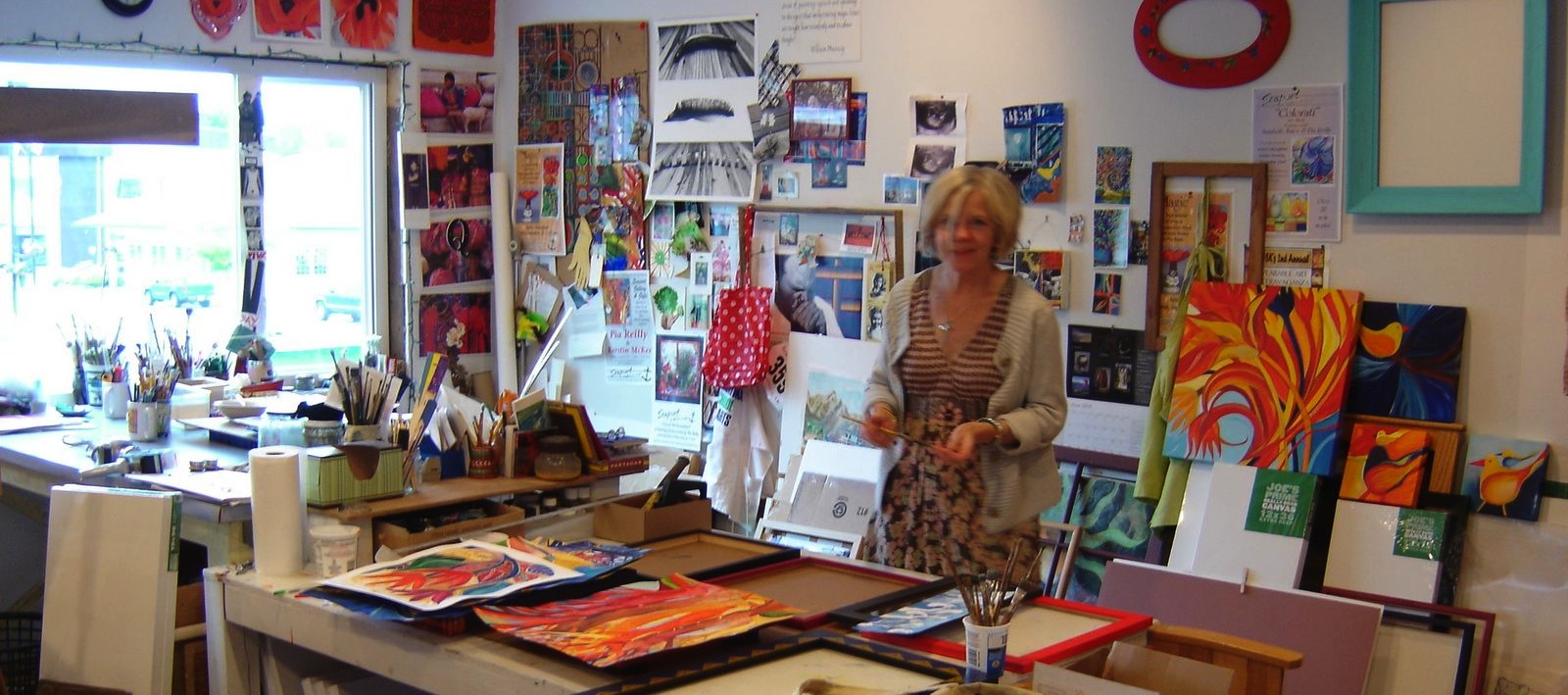 As an artist I am given the privilege to use my imagination and creativity, together with my impressions and emotions, to create a visual image. In the creative process, there are many factors that contribute, such as memories, experience, compassion and passion, love, and life itself.
I was born and raised in Sweden, and have lots of images in my mind from there: majestic oak trees, beautiful birches, maples, and more. I have now lived in Southeast Alaska for twenty years, in a place with strong Scandinavian ties, so my background fits right in. My use of color and images partly comes from my upbringing, and partly from my inspirational surroundings in Alaska. They blend well.
I play with shapes and forms and seasonal changes, real and imaginary. The composition grows from there, and the colors get to play their role. My medium is watercolor, but I don't use the paint in the traditional "watery-way". I use very bright, glowing colors with lots of pigment. The contrast between soft backgrounds and strong images brings everything to life.
In the past I have battled with cancer, I am a survivor. During these battles, painting becomes even more important to me. Being totally polluted by toxins it becomes almost an obsession to paint beautiful and colorful things, as if the beauty keeps me alive. This has stayed with me and still feels important… Lifesaving!
I usually get passionate about a specific subject or object. Trees have been that important object for quite a long time now. They fascinate me with their beauty and strength. Trees are always growing, roots deep in the ground, sturdy and healthy, many different shapes and forms, always changing and growing with the seasons, they are a lot like people.